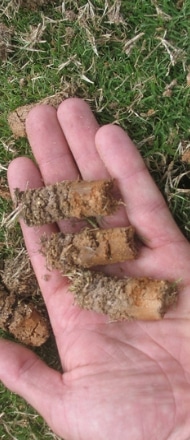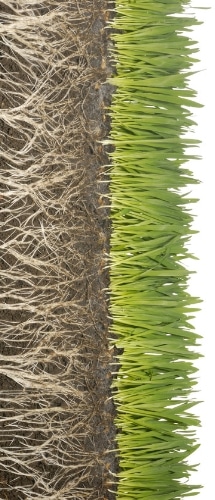 Aerating & Over Seeding
Grass Seeding Service In Kansas City, MO
Your lawn says a lot about your property, and when it comes to your lawn, you really only get one chance to make a good first impression on guests, neighbors, potential buyers, or customers. So, if you're in need of quality lawn aeration services, our team is at your service.
Lawn Aeration
Your soil is looking quite compacted!
At Pro Mow Lawn Care, we understand the importance of having a well-maintained lawn. When you come to us for lawn aeration, you can rest assured that we'll take the time to do the job right. Every member of our team is dedicated to providing the excellent service you deserve. We go out of our way to keep our lawn care rates reasonable, competitive, and affordable.
After an aeration service is a great time to consider overseeding your lawn.  It may also be a good time to try out our lawn treatment services to give your new grass seed all the nutrients it needs to thrive and guard against weeds.
​Give your lawn the attention it deserves. For more information or to schedule an estimate, call Pro Mow Lawn Care today or submit a free estimate request online.
Request Your Aeration Quote
Areas We Service
Kansas City, Missouri
Liberty, Missouri
Smithville, Missouri
Parkville, Missouri
Gladstone, Missouri
Zip codes: 64155, 64156, 64157, 64154, 64089, 64118, & 64119
Pro Mow Lawn Care
Location: Kansas City, Missouri
​Phone: (816) 457-3740
​Email: Contact@promowkc.com
​Hours: Mo-Sa: 8:00am-5:00pm
​Closed Sunday