Fertilization &
Weed Control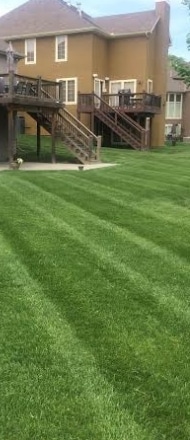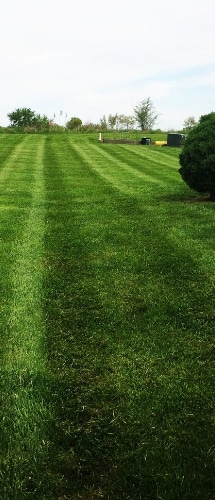 Lawn Care Program
Our Lawn Treatment Service In Kansas City, MO
Have weeds taken over your property? There are a number of factors that can cause weeds to grow and multiply, but if you're looking to preserve your lawn or yard, you may need professional help. Fortunately, our weed control specialists are up for the challenge. Our knowledgeable lawn care professionals can come in and implement weed control methods to curtail the growth of unwanted weeds and prevent weeds from sprouting up in the future.
Turf Fertilization
Restore your lawn's health with our traditional lawn care program or consider our hybrid-organic lawn treatment program.
Weeds can mar your property's exterior and make your lawn look neglected. Don't struggle with weeds on your own when our professional team can help. Our courteous lawn care professionals will go the extra mile so that you come away satisfied with our service every time.
Control Weeds In Your Lawn
Our six-step program will have your lawn looking great year round. Our treatments include a comprehensive slow release fertilization program, pre-emergent weed control, and post emergent control of both broadleaf and grassy weeds.
Nutgrass (Nutsedge) control is always guaranteed at no extra charge. We will gladly help you determine the appropriate watering program to ensure maximum results.
It's time to eliminate weeds and restore your lawn or yard to a more appealing state. To start your fertilization and weed control lawn care program, call us today.
Request Your Lawn Care Quote
You can view our applicator license on the Missouri Agriculture website.  Enter 'Pro Mow Lawn Care' into the 'Business Name' search box to pull up our company.
Areas We Service
Kansas City, Missouri
Liberty, Missouri
Smithville, Missouri
Parkville, Missouri
Gladstone, Missouri
Zip codes: 64155, 64156, 64157, 64154, 64089, 64118, & 64119
Pro Mow Lawn Care
Location: Kansas City, Missouri
​Phone: (816) 457-3740
​Email: Contact@promowkc.com
​Hours: Mo-Sa: 8:00am-5:00pm
​Closed Sunday