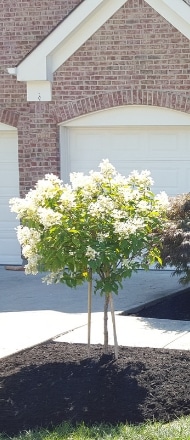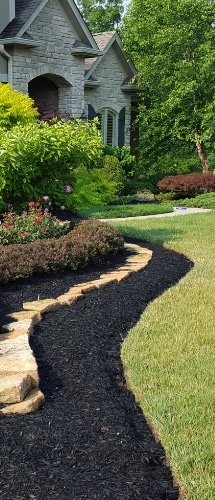 Landscape Renovation
Landscape Maintenance & Renovation In Kansas City, MO
The exterior of your property says a lot about it. If you're looking to make the best first impression possible, come to Pro Mow Lawn Care for help. We offer a variety of landscaping services for home and business owners throughout Kansas City, and we have the tools, knowledge, and skills to transform your outdoor space.
Let's Create a Landscape You Love
A Variety Of Services
Maintaining a yard and lawn takes time, dedication, and skill. Don't spend your weekends struggling to keep up with your property's needs. At Pro Mow Lawn Care, we offer a wide range of landscaping services, from design to maintenance to everything in between. Best of all, by hiring us for landscaping work, you'll be making a solid investment in your property while creating an outdoor space that you and those around you can truly enjoy.
Whether you have a small front yard or an acre of land, we have a landscaping solution and maintenance package that's right for you. Call us today for more information about our services or to schedule a consultation with a professional from our team.
Don't forget we mow grass too if you don't want to deal with the hassle of mowing after work or on the weekends!
Request Your Lawn Mowing Quote
Areas We Service
Kansas City, Missouri
Liberty, Missouri
Smithville, Missouri
Parkville, Missouri
Gladstone, Missouri
Zip codes: 64155, 64156, 64157, 64154, 64089, 64118, & 64119
Pro Mow Lawn Care
Location: Kansas City, Missouri
​Phone: (816) 457-3740
​Email: Contact@promowkc.com
​Hours: Mo-Sa: 8:00am-5:00pm
​Closed Sunday